With the announcement of the "Iron and Steel Industry Adjustment and Revitalization Plan" (hereinafter referred to as the "iron and steel planning"), the plans for various major steel-producing provinces are also being formulated intensively. The CBN reporter learned yesterday that on April 15th, the Shanxi Provincial Government's executive meeting reviewed and approved the "Reform and Revitalization Plan of the Shanxi Province Metallurgical Industry" (hereinafter referred to as "metallurgical planning") and proposed that by 2015, more than 200 steel enterprises in the province will only be retained. To 10 or less, Taigang Group will go through a wide range of joint restructuring, from the current 10 million tons level, jumped to 30 million tons.
Despite the relatively small number of integration actions in the past few years, compared to other provinces, Shanxi was the first province to launch a regional steel industry revitalization plan after the country issued the "Steel Plan". Zuo Jinshun, Director of the Industry Division of the Shanxi Provincial Development and Reform Commission, told CBN reporter yesterday that Shanxi Province will also revise the "Metal Plan", but there are not many places that need to be revised, and formal plans will be announced soon.
According to the "metallurgical planning" review draft obtained by the CBN reporter, it is divided into two time periods. The first phase is the near-term goal from 2009 to 2011, consistent with the "iron and steel planning" time period; the second phase is from 2012. The long-term goal by 2015.
"Metallurgy Planning" proposes that by 2011, the number of steel enterprises in Shanxi Province will be reduced from the current 200 to 50 or so, Taigang Group's production capacity will reach 20 million tons, and will be based on large-scale backbone enterprises to form Taiyuan, Changzhi and Yuncheng. , Linyi, Luliang Five steel production bases, focus on the construction of Taigang Lvliang iron and steel production base; by 2015, iron and steel enterprises control within 10, making Taigang Group production capacity of more than 30 million tons, accounting for the province's steel production capacity from the current 25% increased to 67% or more.
"It is very difficult for TISCO to reconstitute 30 million tons." Niu Yan, a steel researcher at Metinvest in Switzerland, told CBN reporters that "Taigang is also producing steel, but it mainly produces special steel, while other steel in Shanxi The company is mainly Pu Gang, and TISCO has no advantage in the Pu Steel field."
In this regard, Taigang Group insiders told CBN reporter: "The group is seeking ways to solve this problem."
At present, there are more than 200 iron and steel enterprises in Shanxi Province, 13 of which have a scale of more than 1 million tons, and 5 of which have a capacity of more than 2 million tons. The rest are small iron plants and are very scattered. As of 2008, Shanxi pig iron and crude steel production capacity were 54 million tons and 40 million tons respectively. However, the gap between actual production and production capacity is relatively large. Last year, the province's pig iron production was 28 million tons, and crude steel production was 23.5 million tons.
"Shanxi currently has only a few major steel companies such as Taigang Group, Haixin Steel, Zhongyang Iron and Steel, and Changzhi Steel." Zhu Fengliang, secretary general of the Shanxi Iron and Steel Industry Association, told CBN reporters that due to the large number of private enterprises, the restructuring difficulties are more Big.
Taigang Group started the reorganization plan in the province very early. In February of this year, Taigang Group specially discussed the "promotion of corporate reorganization and improvement of industrial concentration" in the "Iron and Steel Plan", and initially identified the target enterprises with key integration. Wang Jiansheng, deputy mayor of Taiyuan City, told CBN reporter that Taigang Group had contacted several steel mills in the province, but only the Meijin Steel was negotiated and the others had not been determined.
In addition to mergers and reorganizations, Shanxi is making greater efforts to eliminate backward production capacity. By the end of 2011, Shanxi will eliminate 20 million tons of outdated ironmaking capacity and 16 million tons of steelmaking capacity. The "metallurgical planning" review draft proposes that by the end of 2015, we will eliminate iron blast furnaces below 1,000 cubic meters, converters and electric furnaces below 50 tons, and the associated sintering, continuous casting, and rolling systems.
In order to achieve the above goals, Shanxi proposed to prioritize the distribution of mineral resources to TISCO, as well as mergers and restructuring of large-scale backbone enterprises. In addition, Shanxi even encourages TISCO to cooperate with related companies such as coal, coke and electricity to implement cross-industry and cross-ownership joint reorganization. In order to solve the problems encountered in the reorganization, Shanxi Province will arrange special funds for the resettlement of surplus personnel in the merger and reorganization process, and pay back the subsidies for the arrears of employee pension insurance and debt disposal.
"The goal of Shanxi is grand, but the key is to see how it can be implemented."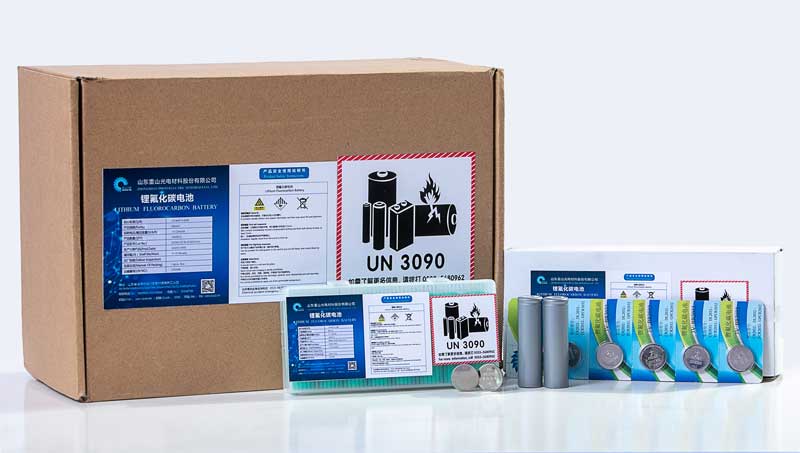 This rimary battery is Lithium-Fluorocarbon Battery,is the best Primary Battery system at present,is the battery system with the largest theoretical specific energy in the primary batteries.
Li-(CFx)n battery is very stable, no matter in the process of using or in the condition of normal storage, its self-discharge rate is lower than 1%, its shelf life is more than 10 years.
During the process of production,using and rejection of batteries, there is no heavy metals involved.
Primary Battery
Shandong Zhongshan Photoelectric Materials Co., Ltd , https://www.chzsem.com