Recently, Taixin mechanical excavator restructuring and rotary digging customized service project successfully completed the KR50 restructuring for Zhejiang customers. This project is also the first time that the Tektronix KR50 is applied to the water piling on board. The customer used to convert into the Taixin KR50 rotary drilling rig is the Komatsu PC300 excavator. The machine was originally used for river dredging. After the modification, a water piling function was added, and the steel casing was cut down to realize a multi-purpose machine.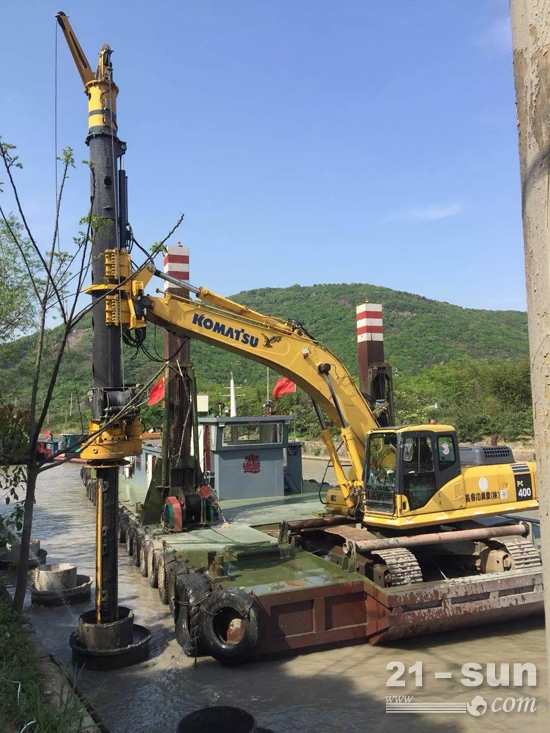 Taixin restructuring and rotary drilling KR50 is under construction on the water

The KR50 and KR40 small micro-rotary drilling rigs independently developed by Taixin Machinery are innovative milestones – modular rotary drilling rigs, which are specially designed for excavator rapid reforming rotary drilling rigs. The basic features are: light and flexible. The transportation height is low, the working height is low, the diameter of the drilling hole is large, and the transfer is fast. Taixin Machinery R&D team has rich design experience and professional design concept. It realizes the universal modification of different brands of Excavators with modular design and parametric design technology, giving customers more choices.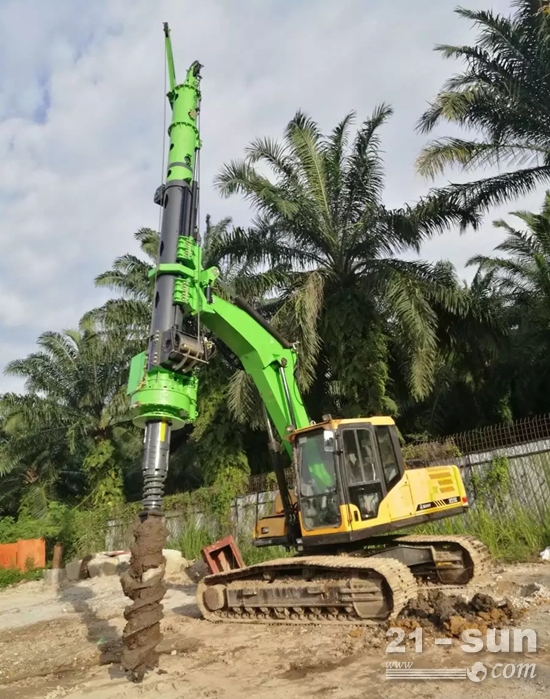 Trinity chassis modified KR50 rotary drilling rig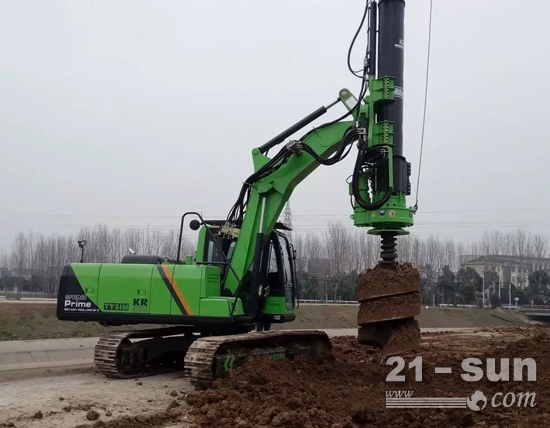 JCM excavator chassis modified KR50 rotary drilling rig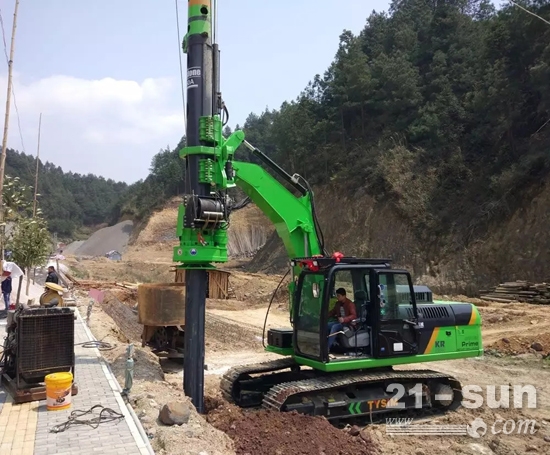 Carter chassis remodeling KR50 rotary drilling rig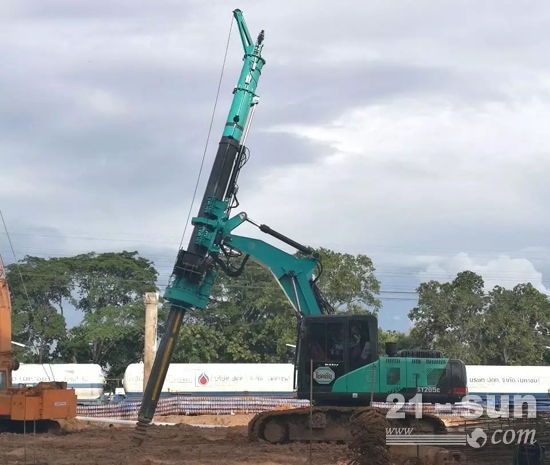 Kobelco chassis modified KR50 rotary drilling rig
The KR50 modified chassis can be used with a 15-20t excavator chassis. The maximum drilling depth is 16-20m and the maximum drilling diameter is 1200mm. (This article is from Taixin Machinery)
Related News: Taixin Machinery Rotary Drilling Rig Customer
Shantui Construction Machinery Co., Ltd., founded in 1980, was a national category I key enterprise integrating research & development, production and sales of main engine products and key components of earth moving machinery, pavement construction & compaction machinery, building machinery, hoisting machinery and other construction machinery series products; and it is also a state-owned joint-stock listed company. It is one of the top 50 manufacturers of construction machinery in the world, and one of China`s top 500 manufacturers. On January 1, 1997, [Shantui" listed on the Shenzhen Stock Exchange (stock code: 000680). In June 2009, Shandong Heavy Industry Group was established, and Shantui became one of its Subsidiaries. As the backbone of construction machinery industry in China, Shantui always ranks as No.1 in the industry.
Used Motor Grader,Grader With Ripper,Road Grader With Engine ,Ripper And Blade
Shandong Shantui Construction Machinery Import & Export Co.,Ltd. , https://www.bulldozers.pl