Plant diseases are divided into three categories: fungal diseases, bacterial diseases and viral diseases. How to accurately distinguish the various diseases of plants is of great significance for the timely and effective disease prevention and control. In the past, in the agricultural planting activities, to diagnose various diseases of plants, it is necessary to train a pair of "eyes of fire", and now we can use the plant pathogen detector to conduct scientific analysis, real-time diagnosis, and timely detection of early treatment.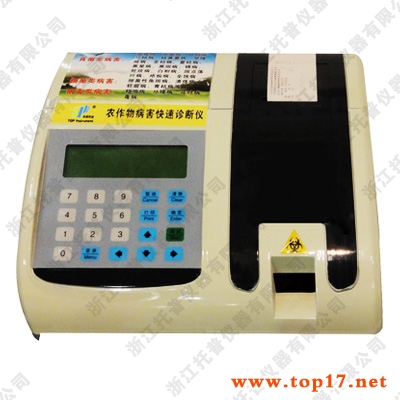 The fungi that make crops sick are some filaments. The bacteria are single cells. The virus is a molecular organism without cell structure. Their metabolism and temperament are also very different. For different diseases, the symptomatic agents are different. And the earlier the plant disease is discovered, the earlier the prevention, the smaller the loss, so the basic policy of plant disease prevention and treatment is early detection and early treatment. In order to effectively improve the control effect of plant diseases and reduce disease losses, the current agricultural field has focused on strengthening the diagnosis of plant diseases, using advanced scientific instruments such as plant pathogen detectors to diagnose diseases of plants, providing a basis for guiding scientific drug use. The effect of reducing drug control.
The plant pathogen detector is also called a plant disease detector. It is a professional instrument for the diagnosis of plant diseases, and is also a good helper for plant diseases prevention and control in modern agriculture. In the past, due to the delay and uncertainty of artificial diagnosis, it caused serious economic losses of diseases and led to the abuse of chemical agents, which caused a series of development problems. Now, the use of plant pathogen detectors not only greatly improves the detection. Accuracy and accuracy of medication, and also greatly advance the time of plant disease prevention and control, effectively improving the effectiveness of disease prevention and control.
In addition, it should be emphasized that plant diseases occur in the three aspects of environment, pathogens and plants. Therefore, scientific disease prevention and control needs to be handled from these three aspects in order to achieve better control effects.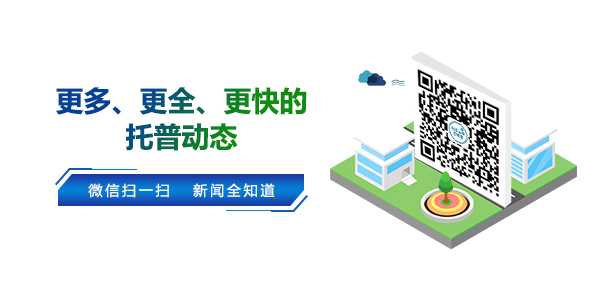 Maximum Load: Tailored to your Requirements
With a talented design team and a wealth of experience accumulated over the years, we have what it takes to provide customized cranes that suit your special applications in nuclear power, paper making, shipbuilding, metallurgical, aircraft manufacturing, and waste incineration industries.
Our special Crane features the most advanced design. It is manufactured by using best-in-class production equipment and through innovation manufacturing process. That is why our product could be so safe, dependable to use. A number of safety devices have been added to its reasonable structural design to ensure maximum operating safety and extend crane service life thereby meeting the requirements for various applications. We not only provide customers with advanced solutions and safe, reliable product, but we also deliver a comprehensive selection of services and personalized product life-cycle managements. These products and services provide maximum guarantee for safe, efficient production.
Advanced Technology and Reliable Performance
We are a pioneer in the manufacture of European special cranes. Drawing on the valued experience and advanced techniques, we constantly bring revolutionary innovation to the crane industry. Each product has been rigorously tested prior to being launched onto the market. Hence customers can purchase with confidence. Our product aims to help customers improve productivity, lower equipment maintenance cost, extend equipment use life, maximize return on the investment, and create more value for the customers.
Compact Structure and Modular Design for Optimized Customer Investment
In its compact body, the crane house many desirable attributes such as even load distribution, light weight, and minimum stress on the rail. It is designed to decrease construction cost and create ease of maintenance. Compared with other domestic cranes, our crane allows for 10% to 15% decrease in its dimension according to the loads that it handles. The heavier the load is, the more decrease the crane allows in its dimension. In this way, customer comprehensive investment is optimized and rewarded with high rate of return.
Environmentally Sustainable Design for Space-and Energy-Saving
The compact design of our special crane leaves more space for industrial operation. All its components are sturdy and long-lasting, requiring limited maintenance. Reduction in weight and wheel stress leads to decreased energy consumption. It also lowers the level of requirements on raw materials during its manufacturing process.
Safe, Reliable, and Easy-to-Maintain
With leading manufacturing techniques, state-of-the-art manufacturing facilities, integrated. Production and strict control and assurance system, we are sure to design and produce premium-quality gantry cranes with exceptional performance. The concept of [easy-to-maintenance" is also incorporated into our design to ensure the final product possesses competitive edges over others of its contemporaries while allowing easy repair and operation.
More Configurations and Options to suit Your Needs
Our special crane can be supplied with various configurations to cover a wide range of lifting capacities, ranging from 8t to over 500t.Other options such as the turn over hoist, anti-sway device, automatic positioning device, winch servicing and monitoring device, or remote diagnostic tool are available as well. We also provide personalized, professional solutions to customers with our experience and advances techniques.
Special Crane
Special Crane,Isolation Overhead Crane,Make Tower Crane,Explosion-Proof Bridge Crane
Eurocrane (China) Co., Ltd. , https://www.craneparts.pl