On February 14, 2008, Cummins Inc. (NYSE: CMI) announced that Robert Herdman, former chief accountant of the Securities and Exchange Commission (SEC) and current executive director of Kalorama Partners LLC, has become the Cummins Board of Directors. The tenth member is responsible for leading the board of audit, finance, technology and environmental policy committees.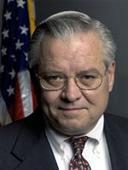 Mr. Hurdman served as the chief accountant at the United States Securities Exchange from October 2001 to 2002 and was the chief advisor to the U.S. Securities Financial and Auditing Department. Prior to this he was an executive at Ernst & Young International Accounting.
Hederman is also a director of HSBC Group Financial Corporation.
Background Information: Cummins Board Profile
The Cummins Board of Directors is responsible for overseeing the company's major affairs and providing guidance for the company's strategic development. With the integrity, professionalism and excellence of board members, the board of directors is able to provide reliable and independent business judgment for Cummins' key strategic and business development.
In October 2005, Cummins celebrated 30 years in China. The Cummins Board of Directors was specially convened in China. This is the first time that Cummins's board of directors has been held outside of North America. This shows that the rapidly growing Chinese market is increasingly in the global layout of Cummins. Important strategic position.
The Cummins Board of Directors and the entire leadership jointly display the "Clean Power, Serve China" picture
The sources and composition of Cummins's board members uphold the principles of diversity, with 10 members including Tim Cusso, chairman and chief executive, and current CEO of Cummins, Joe Loughrey, president and chief operating officer. In addition, there are former U.S. government officials, such as Ms. Alexian Herman, the former Minister of Labour of the Clinton Administration, and executives of multinational corporations, such as Robert Darnall, former chairman and chief executive of U.S. Inland Steel. ) Larry Wilson, former chairman and chief executive officer of Rohm and Haas Company; Carl Ware, a former executive of Coca-Cola; Ms. Georgia Nelson, president and chief executive officer of PTI Resources; founder of Cummins William Miller, a descendant of the Irwin Miller family, and Robert Herdman, formerly joined by the former U.S. Securities and Exchange Commission's chief accountant and current executive director of Kalorama Consulting.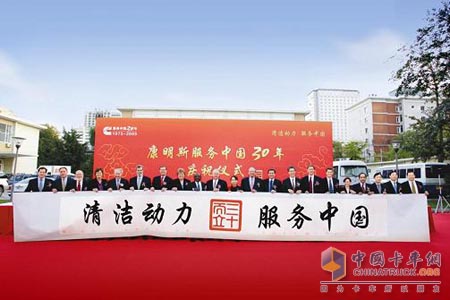 The specific functions of the Cummins Board of Directors include:
Develop basic principles of corporate governance based on the company's vision, mission and values
Reliable and independent analysis and judgment of the company's major strategic decisions and business strategies, including major capital investment projects, diversification of markets and operations, corporate mergers and acquisitions, business divestitures and new joint venture projects
Advise senior management team on the performance of oversight functions including overall performance of the company, performance of senior management, effectiveness of internal control and risk management, implementation of relevant laws and regulations, and communication and relations between the company and interest groups aspect
The daily work of the Cummins Board of Directors is divided into seven committees - Executive Committee, Audit Committee, Salary and Welfare Committee, Corporate Governance and Nominating Committee, Finance Committee, Technology and Environment Committee.
Cummins in China
As the largest foreign investor in China's diesel industry, Cummins' business relationship with China began in 1975. When Mr. Erwin Miller, the chairman of Cummins, visited Beijing for the first time, he became one of the first US entrepreneurs to seek commercial cooperation in China. .
In 1981, Cummins began to license the production of engines in China. In 1995, Cummins' first Chinese joint venture engine factory was established. So far, Cummins has a total of 21 institutions in China, including 14 wholly-owned and joint ventures, and employs more than 5,400 employees. They produce engines, generator sets, alternators, filtration systems, turbocharger systems, and exhaust systems. Post-processing and fuel systems and
Other Products
. Eight of Cummins' fourteen engine series are locally produced in China. Cummins has a total of 12 regional service centers in mainland China and Hong Kong and Taiwan.
Cummins was the first foreign-owned diesel engine company to establish an R&D center in China. In August 2006, the engine technology R&D center set up by Cummins in cooperation with Dongfeng Corporation was officially opened in Wuhan, Hubei Province.
In 2007, Cummins sold more than US$1.7 billion in China, a 50% increase over 2006, and China has become one of Cummins' largest and fastest-growing overseas markets.
About Cummins
Founded in Columbus, Indiana, USA in 1919, Cummins is one of the Fortune 500 companies in the United States and one of America's most admired companies (Fortune magazine 2006). Cummins is a world-leading power equipment manufacturer that designs, manufactures and distributes engines and related technologies including fuel systems, control systems, air handling, filtration systems, exhaust gas treatment systems and power systems, and provides corresponding after-sales services. service. Cummins is headquartered in Columbus, Indiana, USA. The company provides services to customers through its 550 distribution agencies and more than 5,000 distributor sites in more than 160 countries and regions.
Cummins employs 38,000 people worldwide. In 2007, it had sales of US$13 billion, of which the international market outside the United States accounted for 54%, with an annual output of 900,000 engines and a net income of US$739 million.
For more information, please visit the Cummins China website.
Surface Cleaner from with many different function: edge function, Water Broom function, water blaster function, chewing gun Nozzle functions. With different material deck, plastic deck, stainless steel deck, and etc.
The Surface Cleaner is better for home use, make the floor or wall cleaning easier, please do not forget to attach with your pressure washer before using them.
Dual Deck Surface Cleaners,Vacuum Function Carpet Cleaner,Vacuum Floor Cleaner,Vacuum Ports Surface Cleaner
OMWAY MACHINERY FACTORY (OMW Industrial) , http://www.omwindustrial.com